Cardboard packaging
a unique raw material
High definition flexographic printing can be applied to all types of cardboard boxes: from microwave to two waves, up to three waves.
Thanks to our state-of-the-art equipment, we turn corrugated cardboard into packaging suitable for automated packaging.
We are the ideal partner for the creation and manufacturing of any kind of cardboard box: our packaging is used in tension opening lines, lateral filling or through the use of the wrap around system.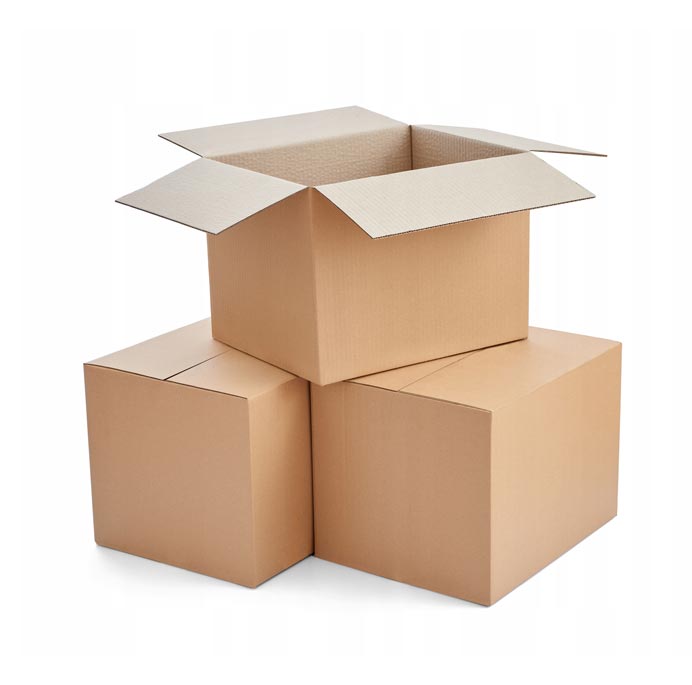 why choose our CARDBOARD BOXES AND our STANDARD PACKAGING
The technology underlying our standard packaging is our strength, together with the following technical features:
OUR PACKAGING
EVERY TYPE OF PACKAGE
AMERICAN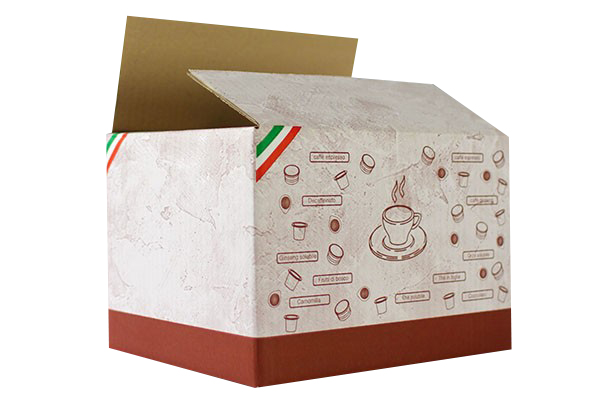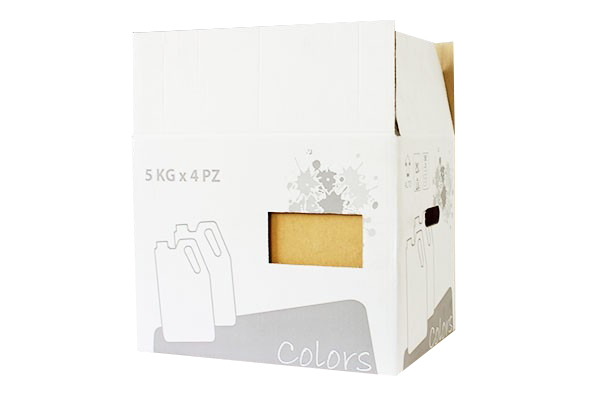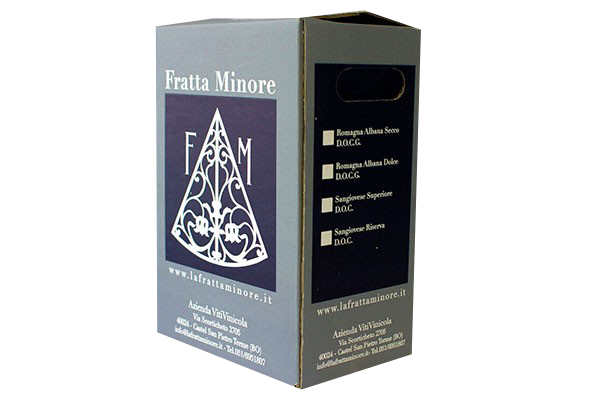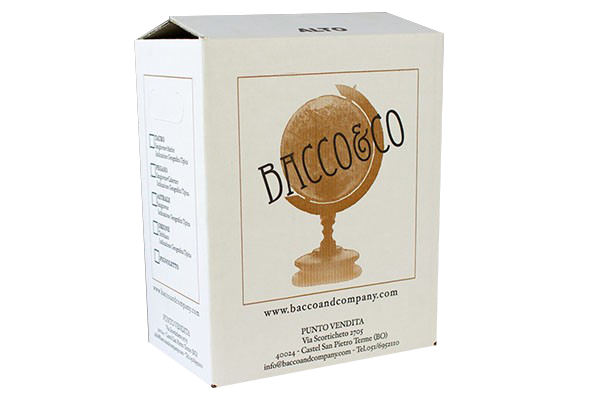 Popular standard packaging model with multiple dimensions. It can also bear heavy loads and is mostly used for transport, shipping and removals.
INTERLOCK BOTTOM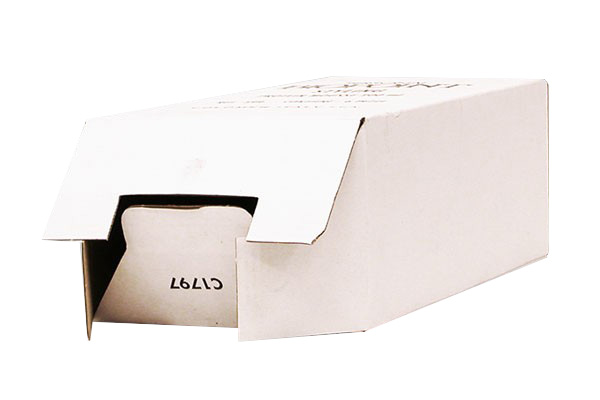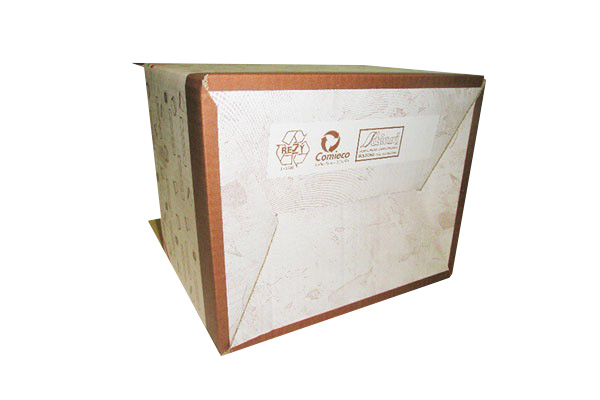 standard folding box in which the flaps on the bottom close with an interlocking system, which guarantees a stable closure even without glue.
SNAP BOTTOM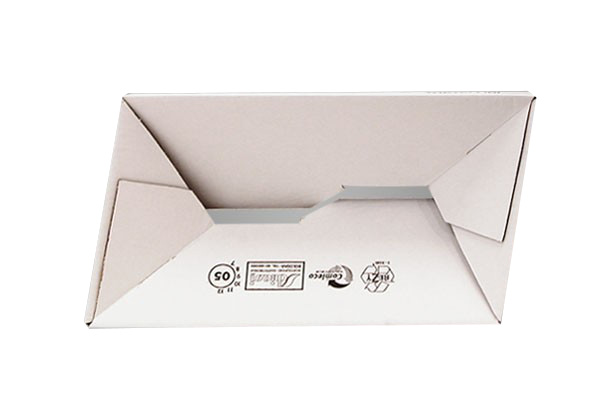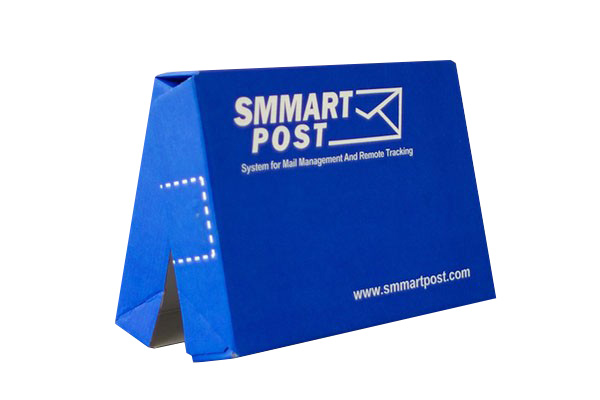 standard box with pre-glued bottom and snap-on assembly, which does not require the use of tape. Its main feature is the speed of assembly, which makes it particularly suitable for e-commerce.
CRASHLOCK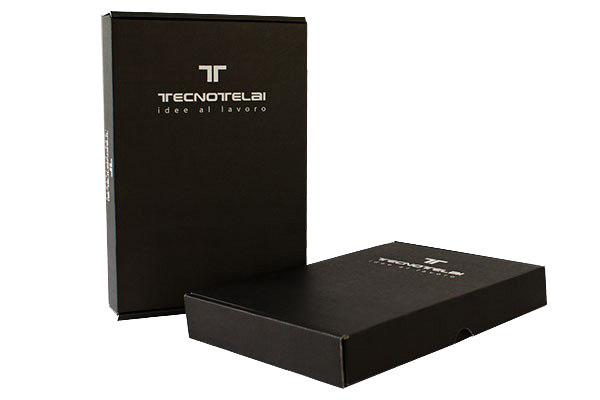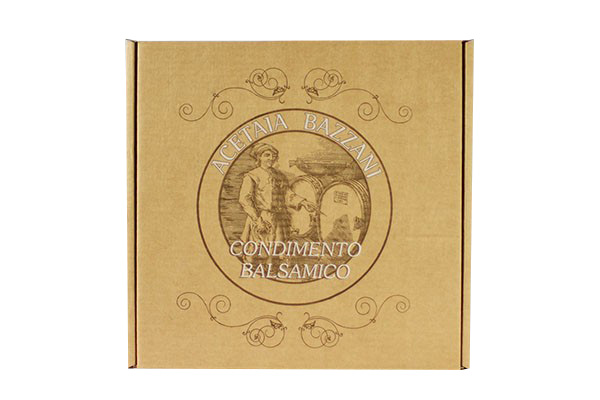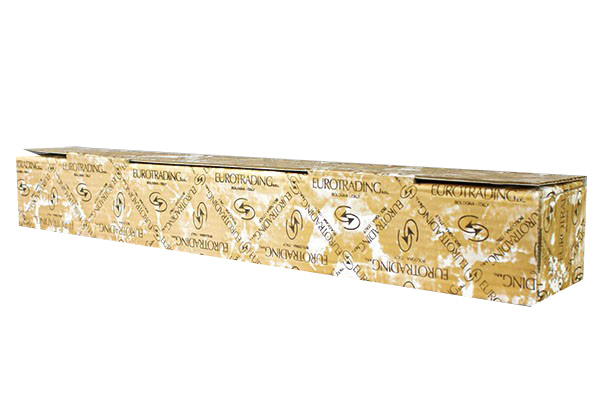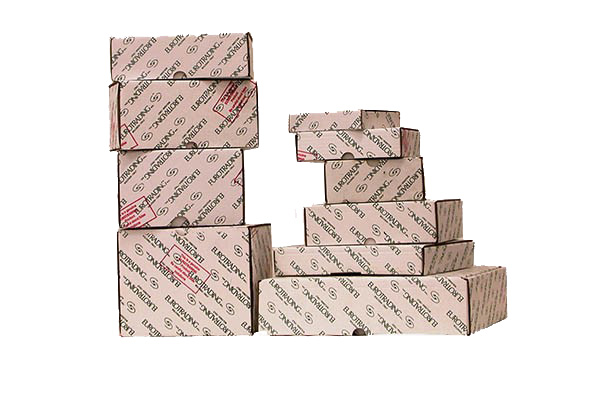 Die-cut box with manual mounting, with predefined tabs that fit into special slots. It has no dot gluing and is delivered in flat sheets, limiting storage space.
BOTTOM + COVER BOXES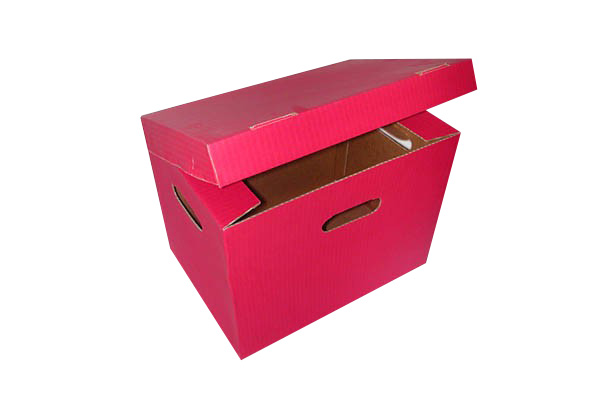 These are standard boxes, available in various sizes and can be used on different occasions. They can be square, rectangular, bag, case, trunk
CARDBOARD PALLETS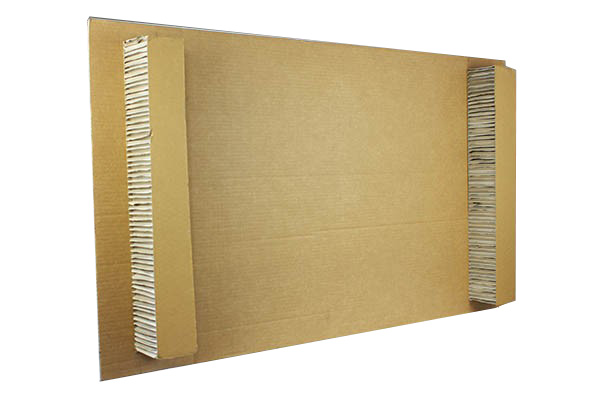 Cardboard pallets are designed to meet the needs of the entire logistics chain. They are produced in different sizes and can be used as valid substitutes for wooden pallets, on which there are many international export restrictions (e.g. ISPM15 or International Standards for Phytosanitary Measures).
CATALOGUE HOLDER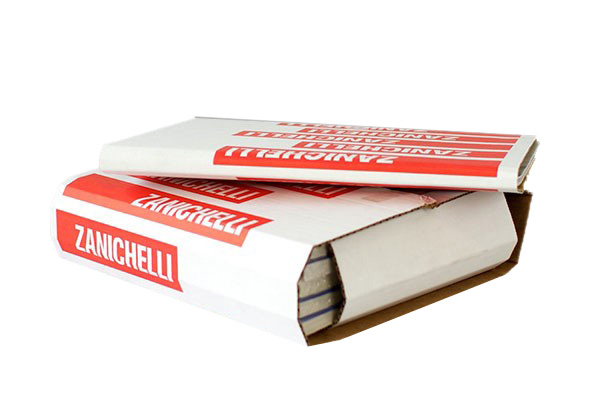 With an extraction locking system and a millimetric study of the size, the catalogue boxes are fully customizable packaging made with the utmost care. They can be used as holders for price lists, photographic catalogues, product cards or sample folders. They are containers, boxes or stands that can be used for any product sector.
BOTTLE HOLDER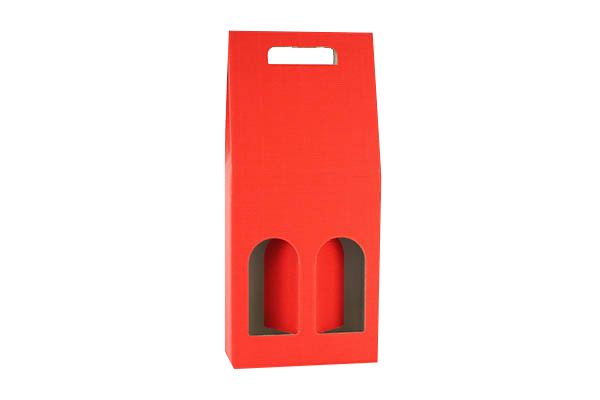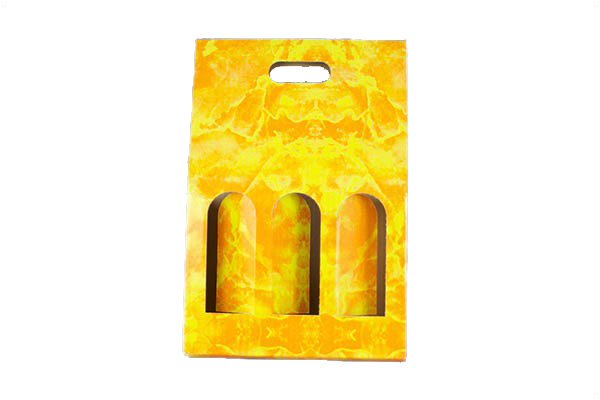 Packaging designed for the wine sector, distilleries and beverage for the storage of the product and its transport. Also used for gift wrapping or online shipping.
TRAYS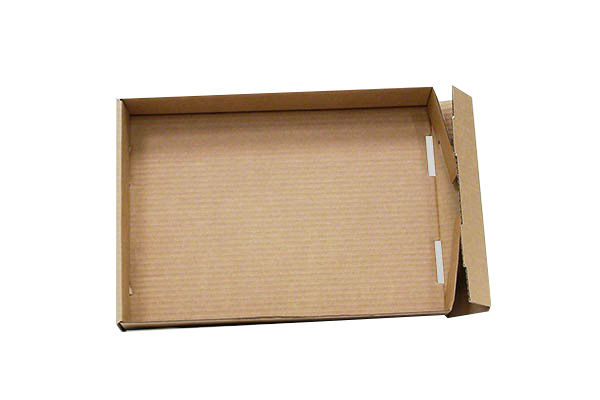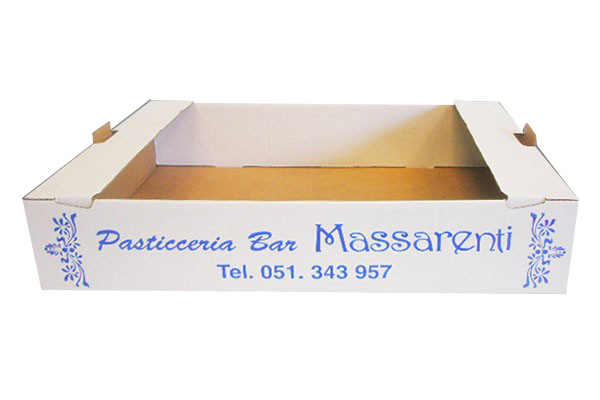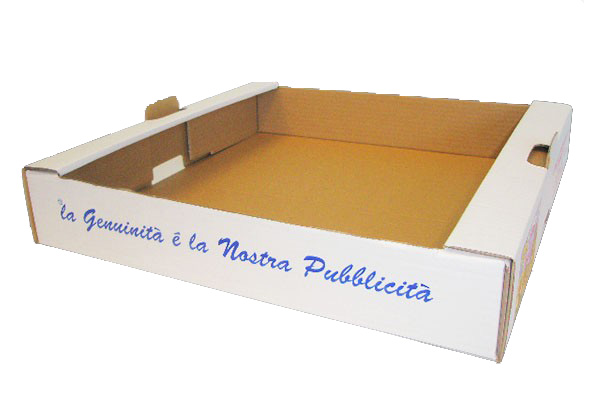 Cardboard trays can be supplied with or without lid and their main use is in bakeries, pastry shops, pasta factories, confectionery, restaurants and catering.
PAPER-TRANSFORMATION PRODUCTS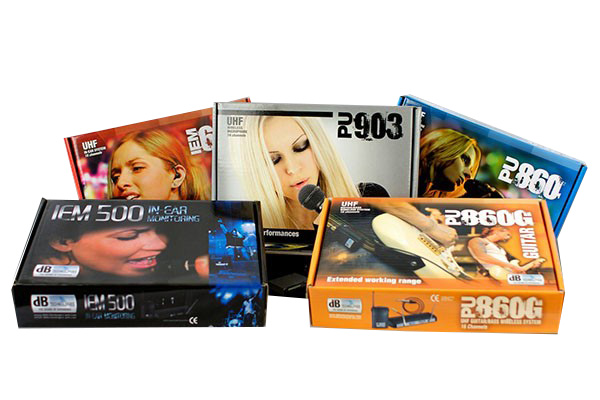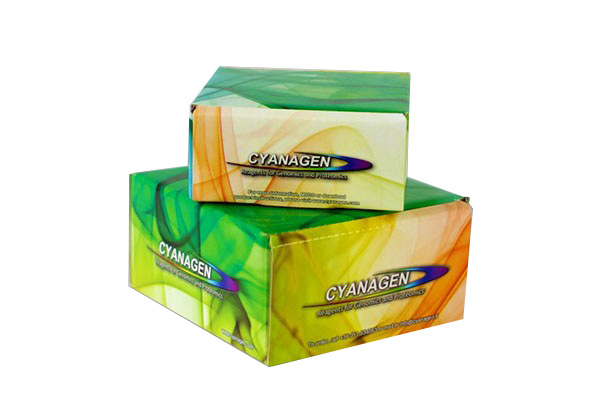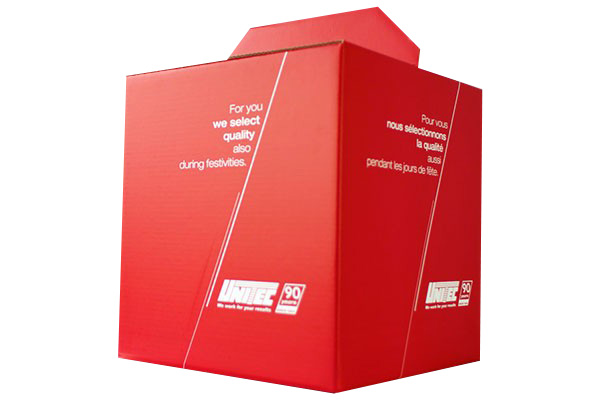 We are able to produce all the items that contribute to create a coordinated image of the company, but also paper products to support sales and promotion as lithographed and laminated boxes.
INTERNAL DIVIDERS AND PROTECTIONS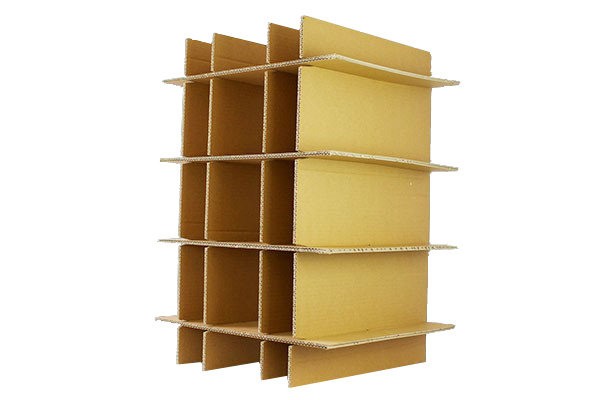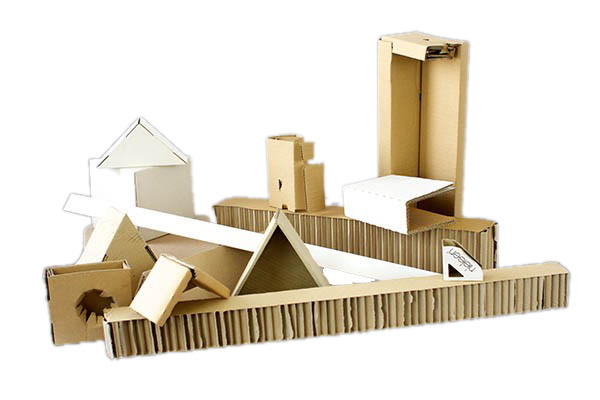 They are supplied spread out or pre-assembled and have the main function of separating the objects inside the boxes, to avoid breakage and damage during transport. We also supply dividers pre-glued to the box.
ECOBOX FOR SEPARATE COLLECTION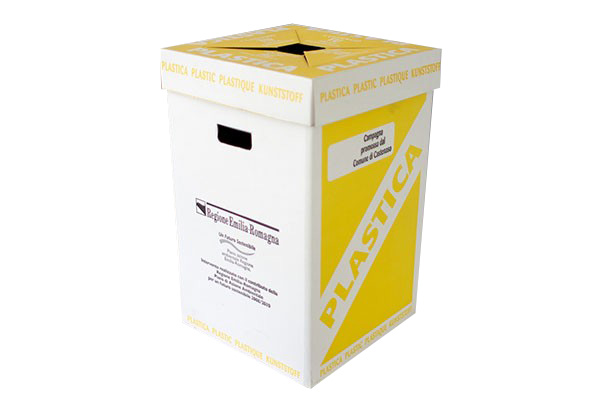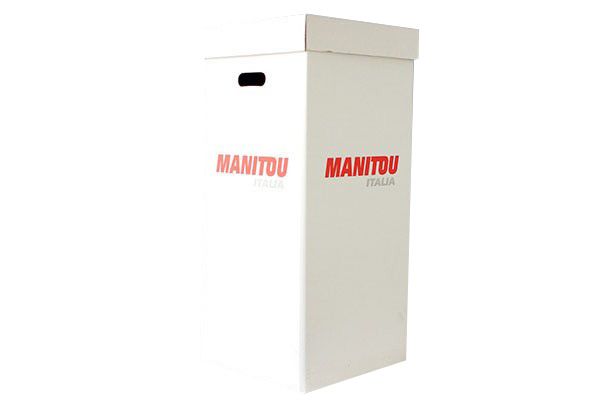 We produce cardboard ecoboxes consisting of bottom and lid, customizable and equipped with side handles for handling. They are used for the collection of paper, plastic, glass, cans, toner or unsorted waste.