DISPLAYS AND STANDS
Cardboard displays and stands, your sustainable advertising products
We design and make cardboard displays and stands for large-scale retail trade.
Entirely customizable and with a complex design, our displays respect two fundamental characteristics: they are strong and attractive.
We are able to make cardboard display stands that are original, convincing, with special shapes, to tell and enhance your product.
DISPLAY STANDS AND TOTEMS
DISPLAY STANDS
There are several standard models of display stands to distinguish your advertising message: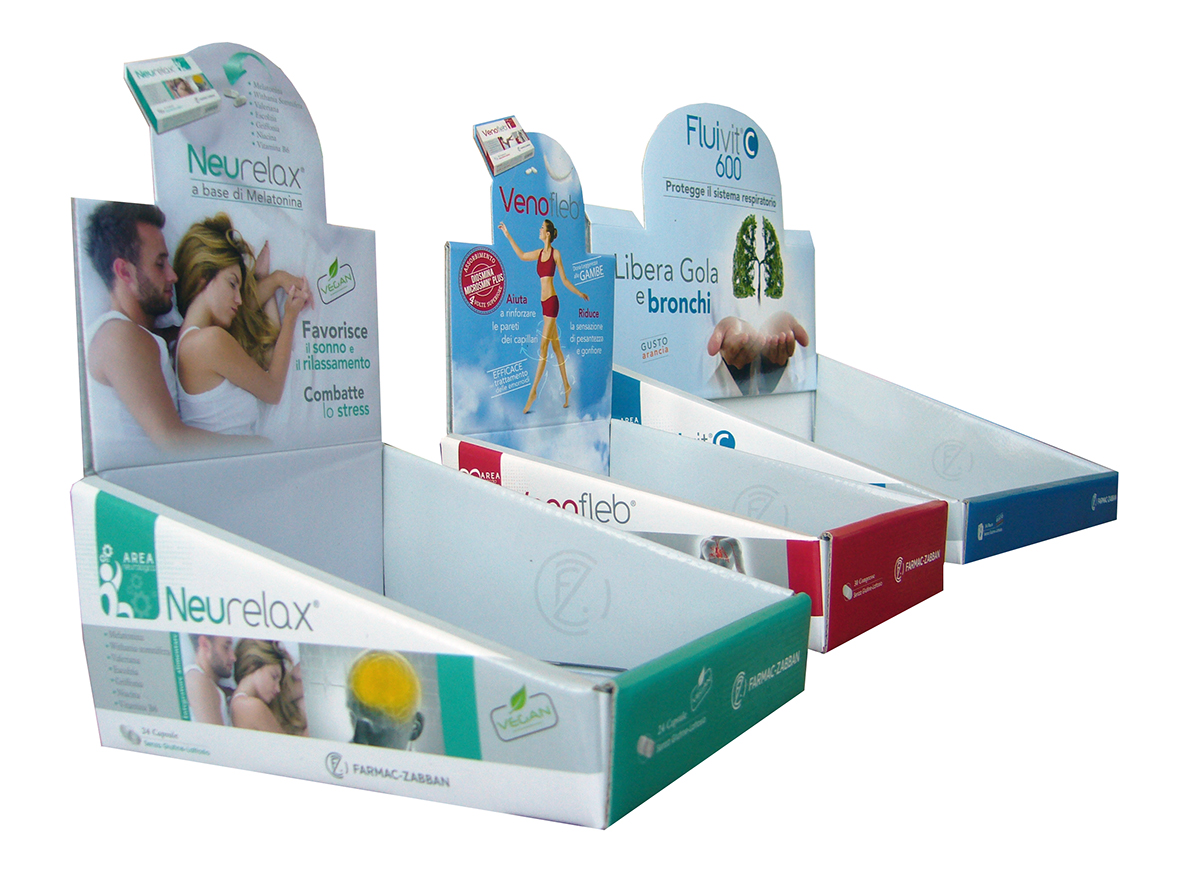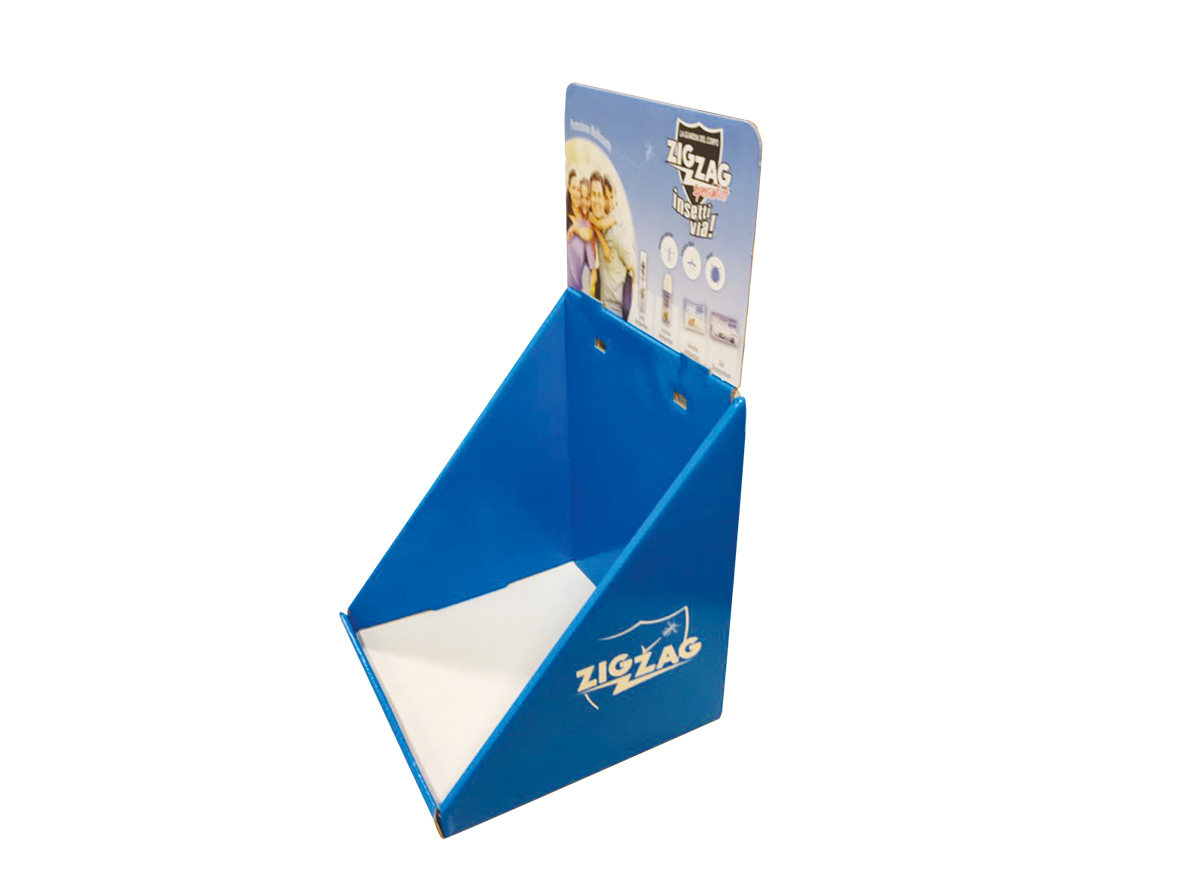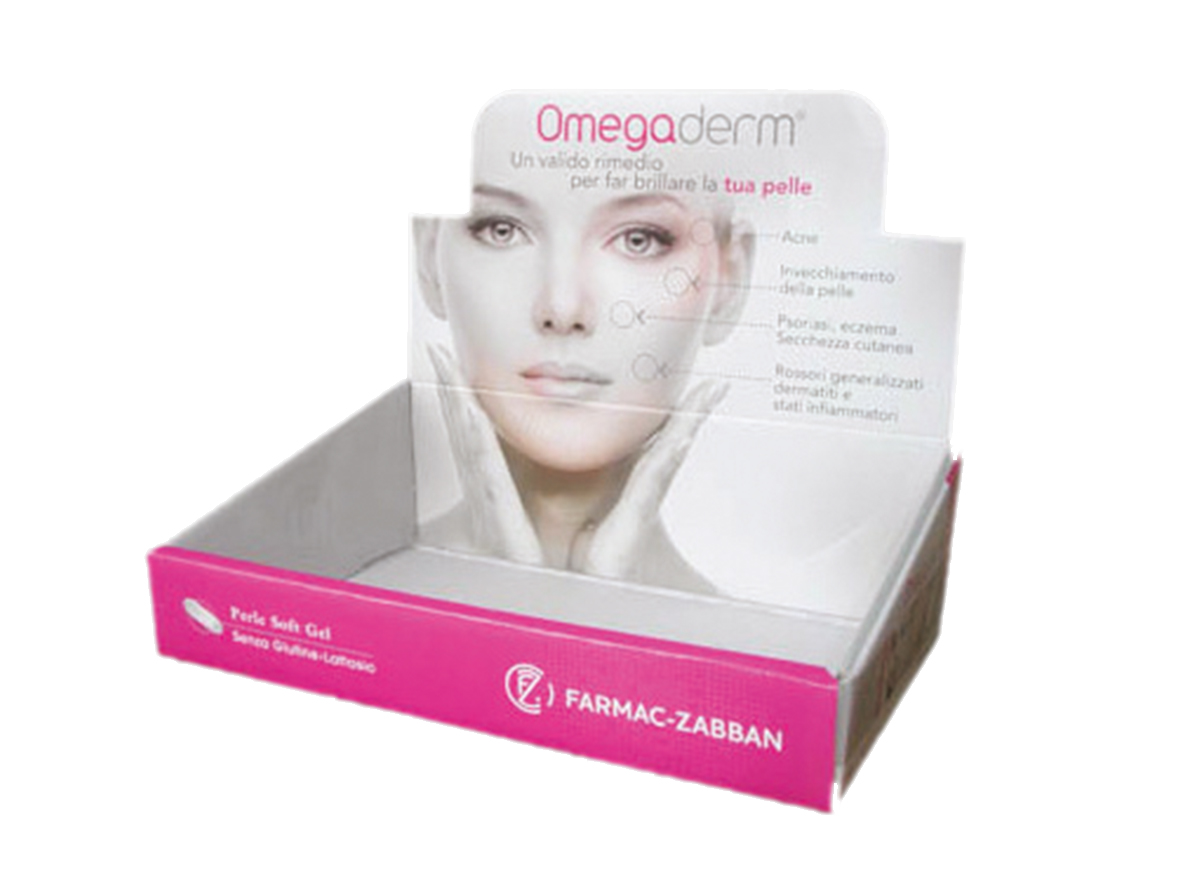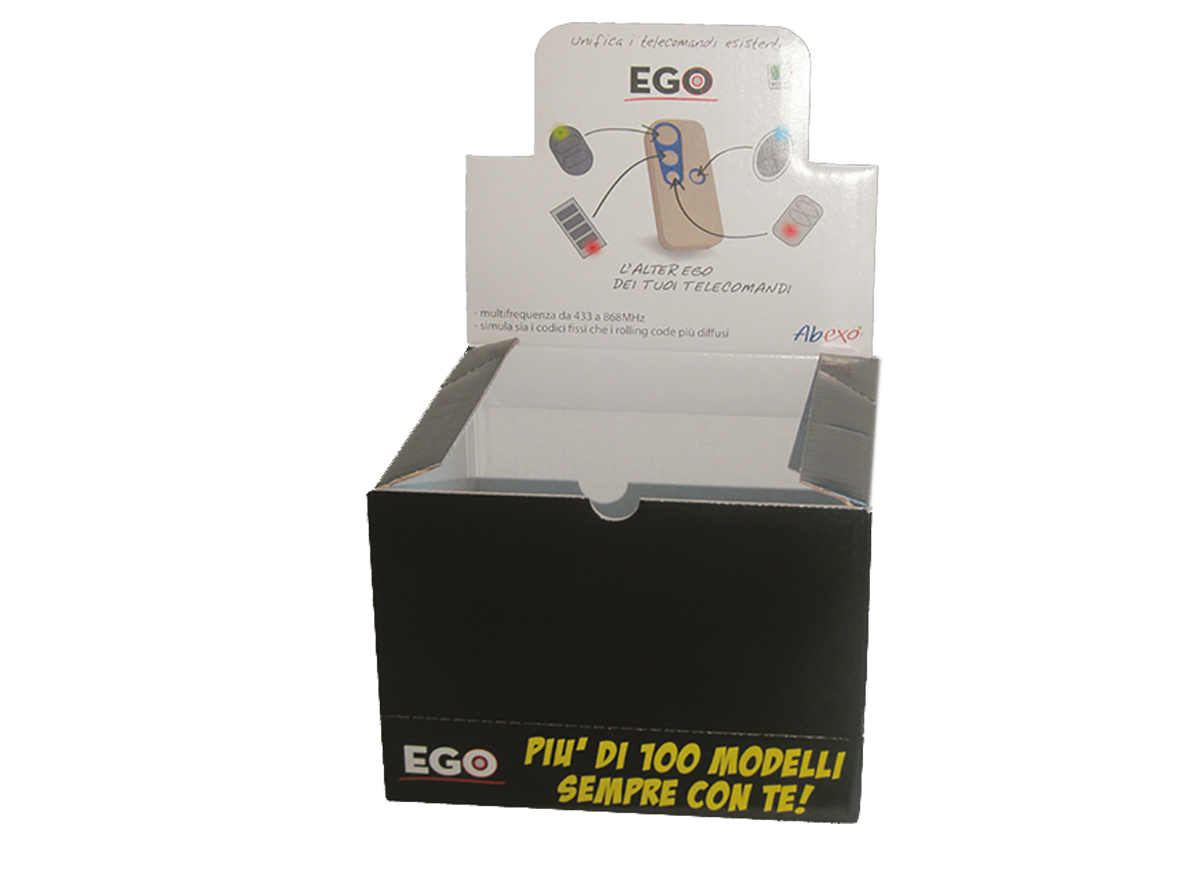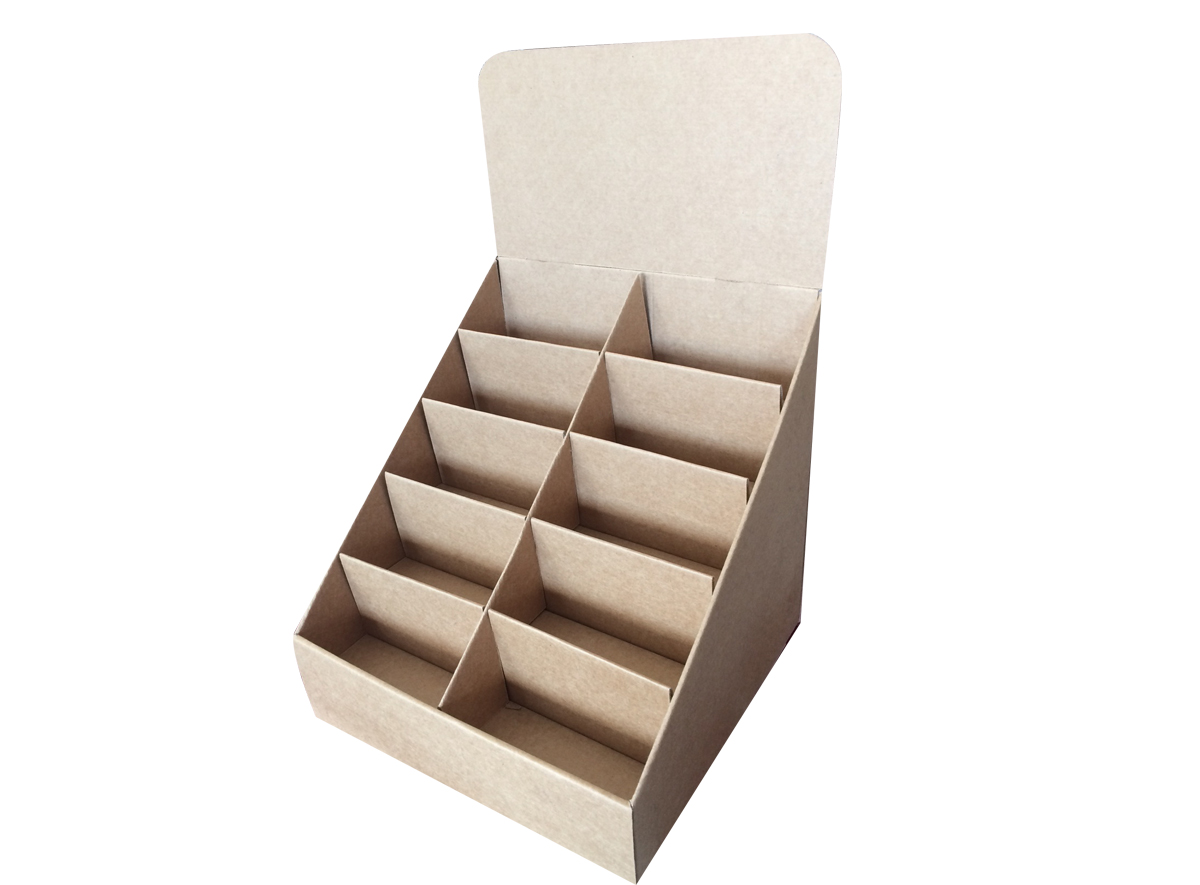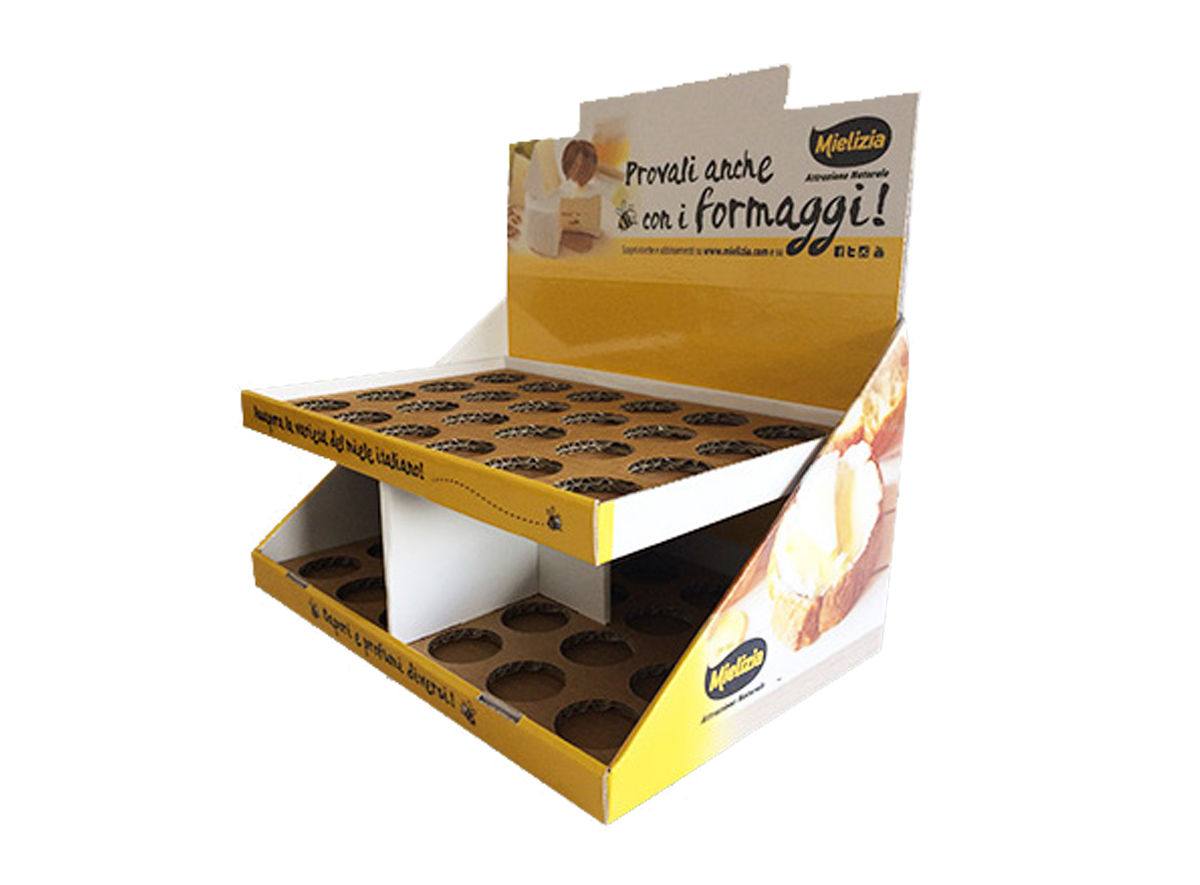 COUNTER DISPLAY STANDS
Counter display stands are available in various sizes and are fully customizable. They can contain shelves and pockets; they can also be printed with your graphics to obtain original and refined solutions.
They are ideal for promotion in information points, points of sale, pharmacies, reception and to set up a stand at an event.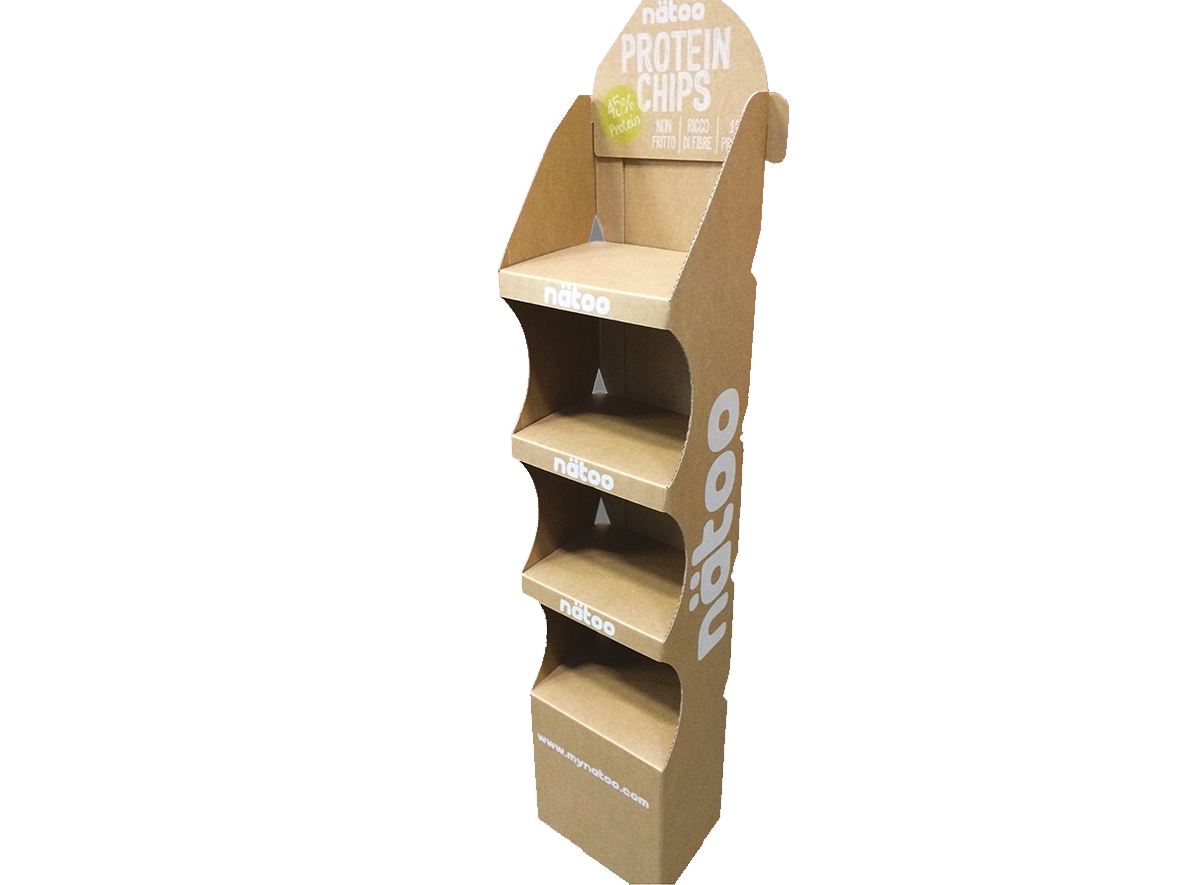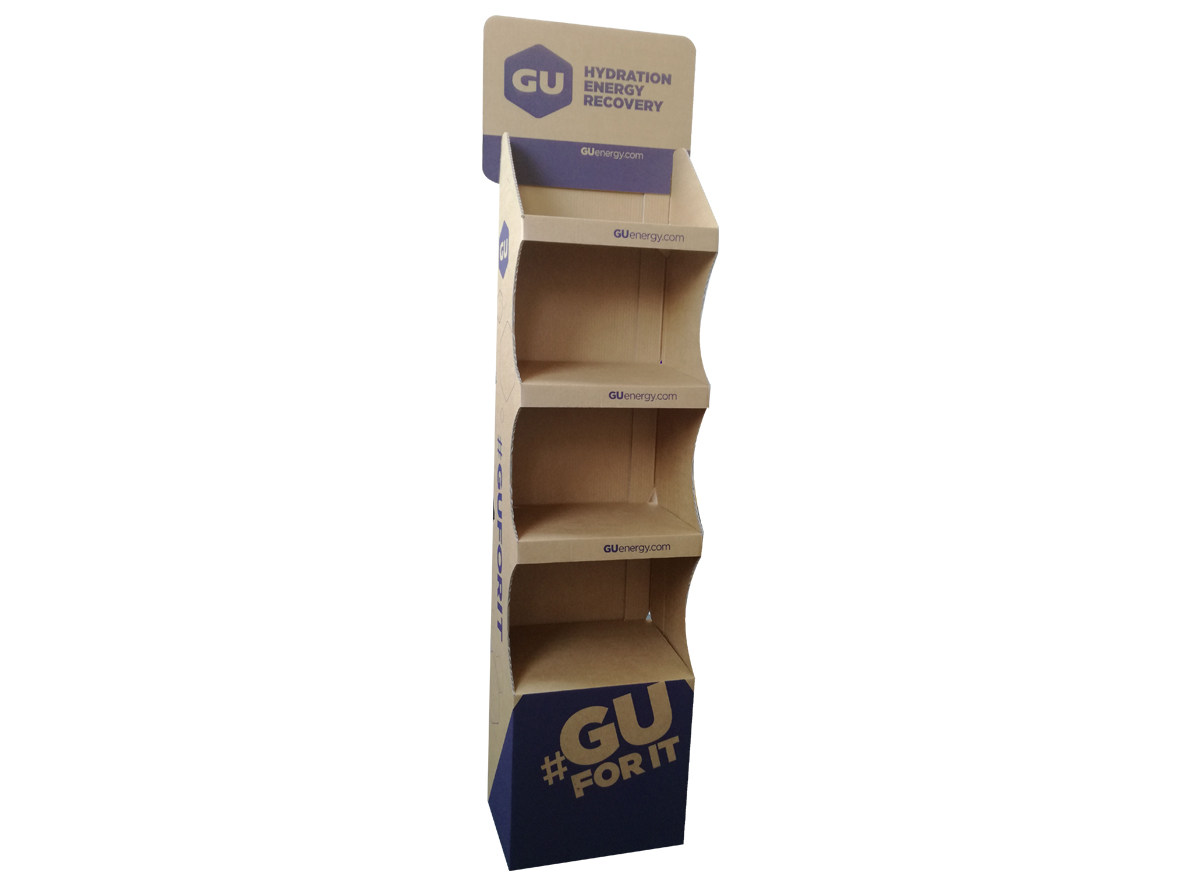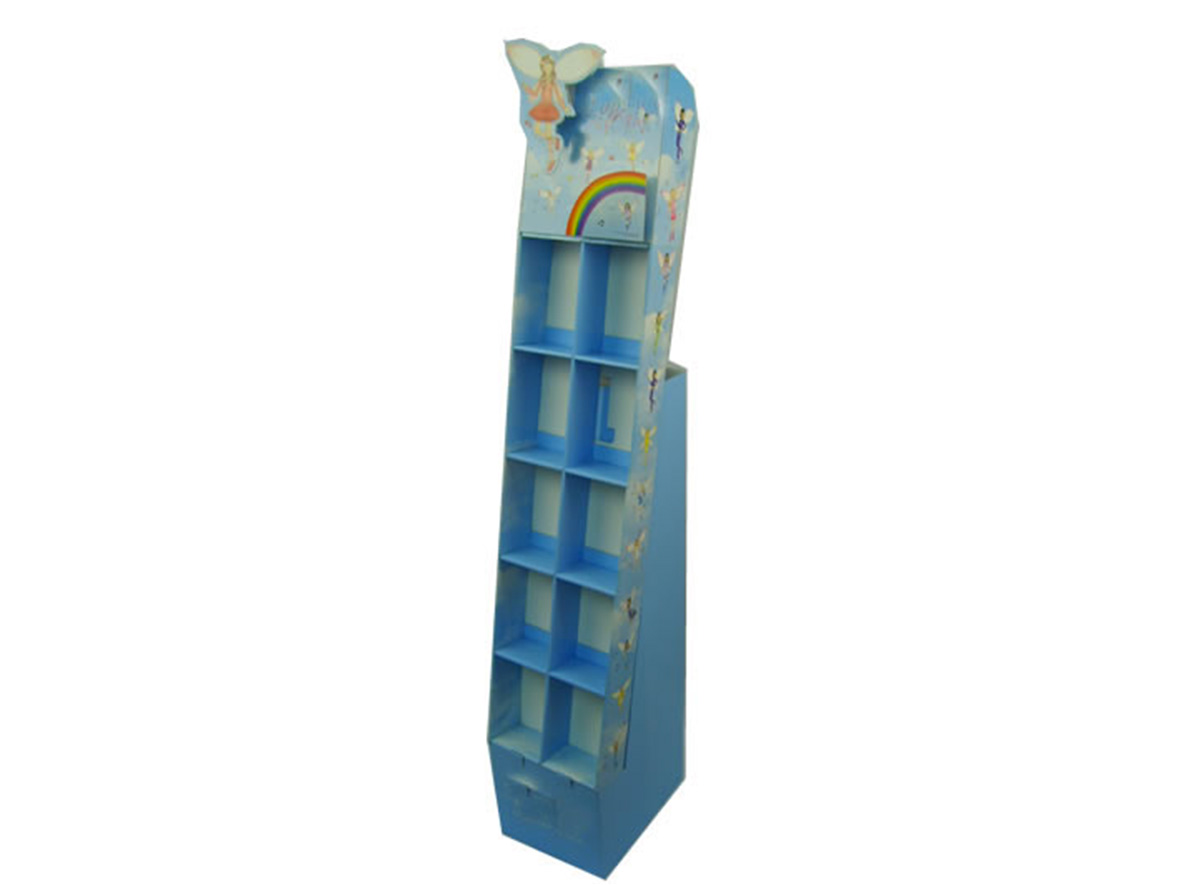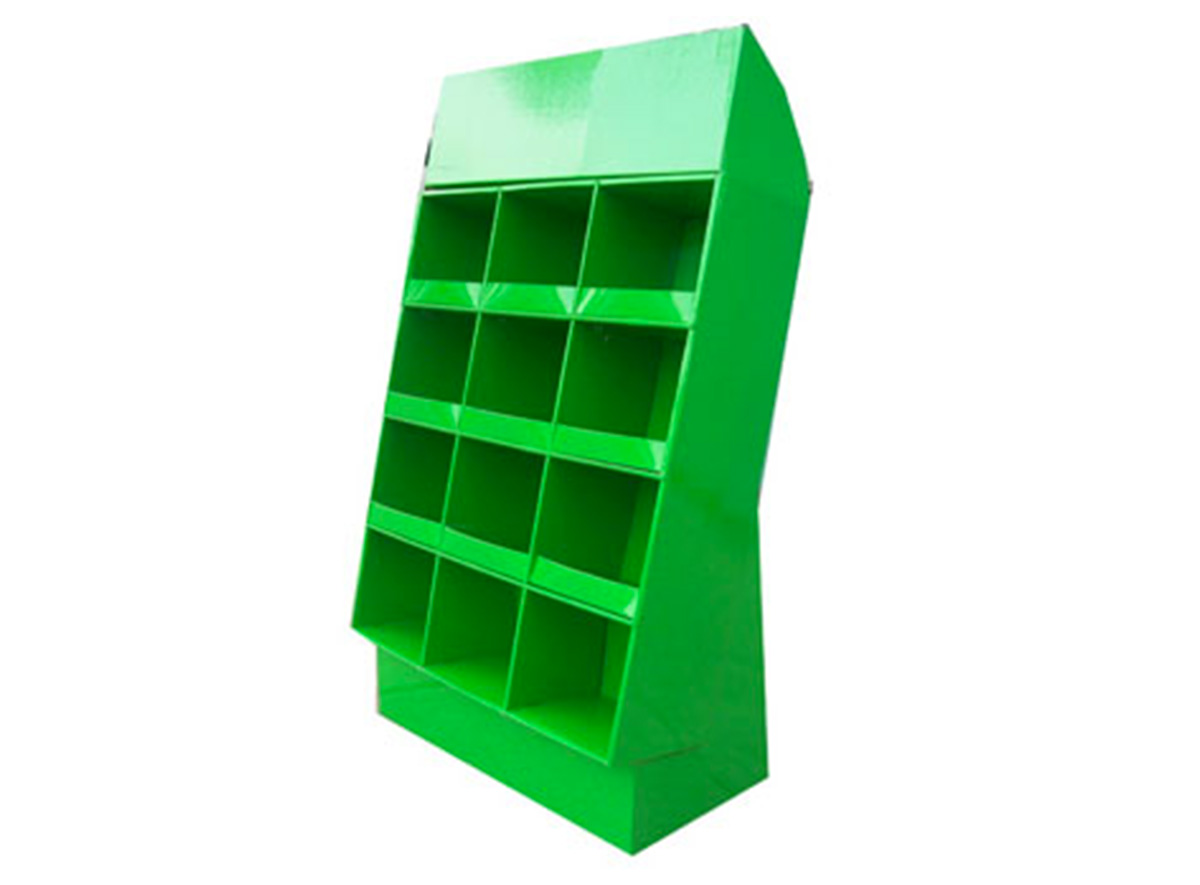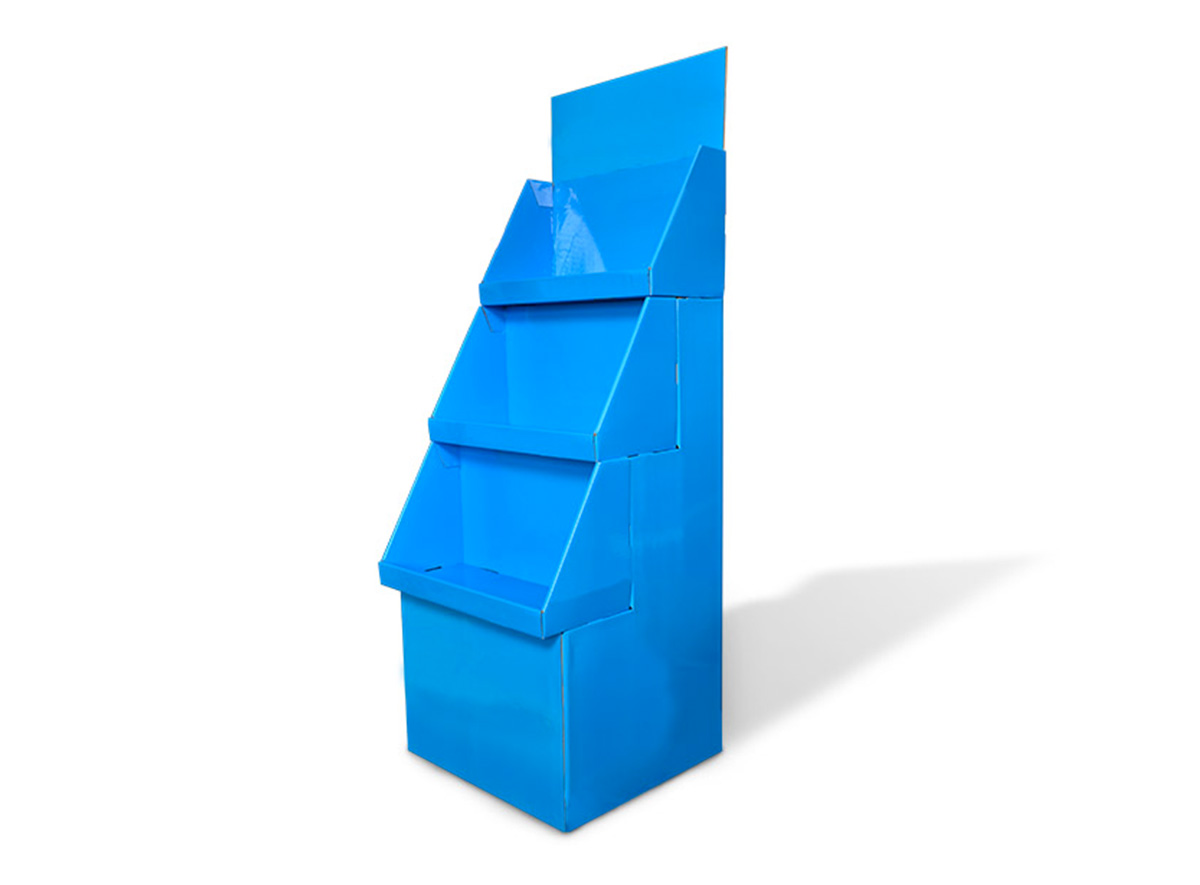 FLOOR DISPLAY STANDS
Floor or vertical display stands are strong and durable. They are available in various sizes and can be fully customized.
They are used for promotion in information points, points of sale, news-stands, bookshops, shopping centres, shops and to present products of various kinds.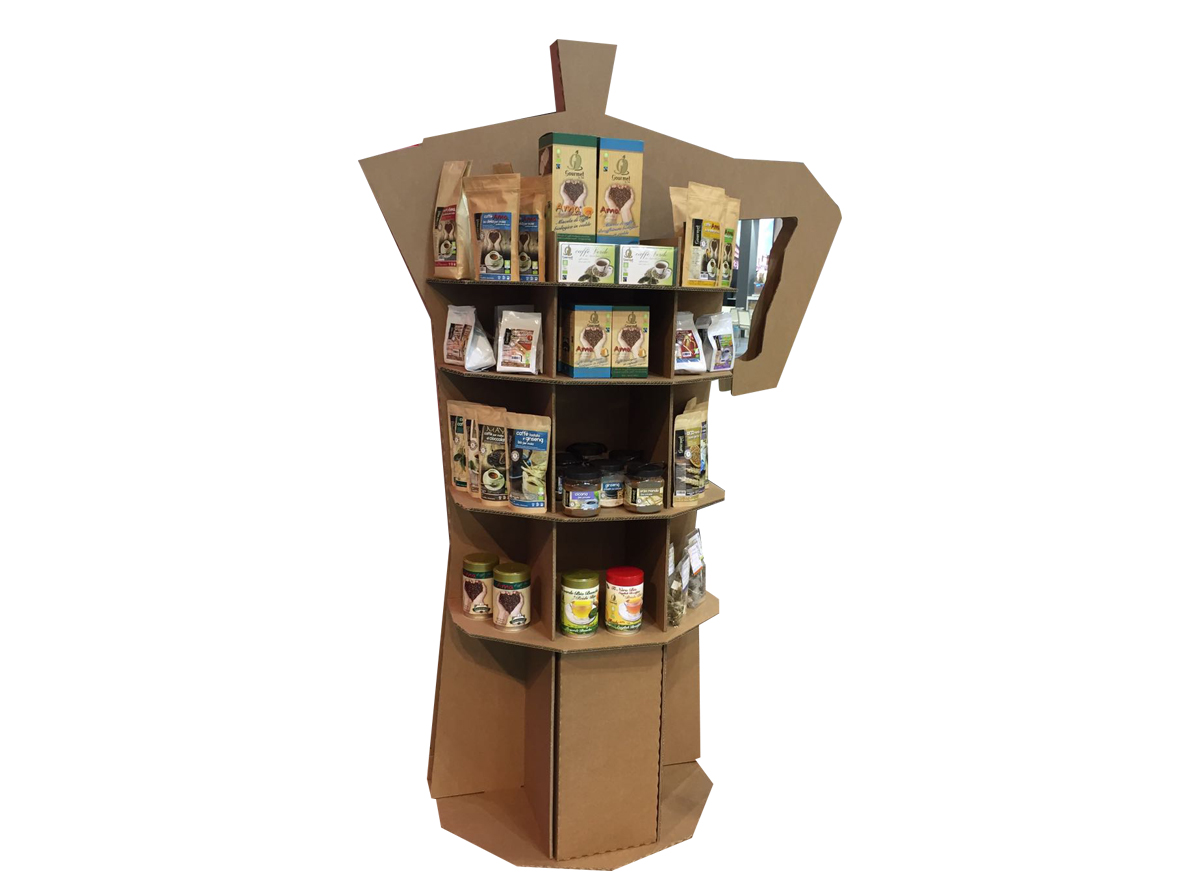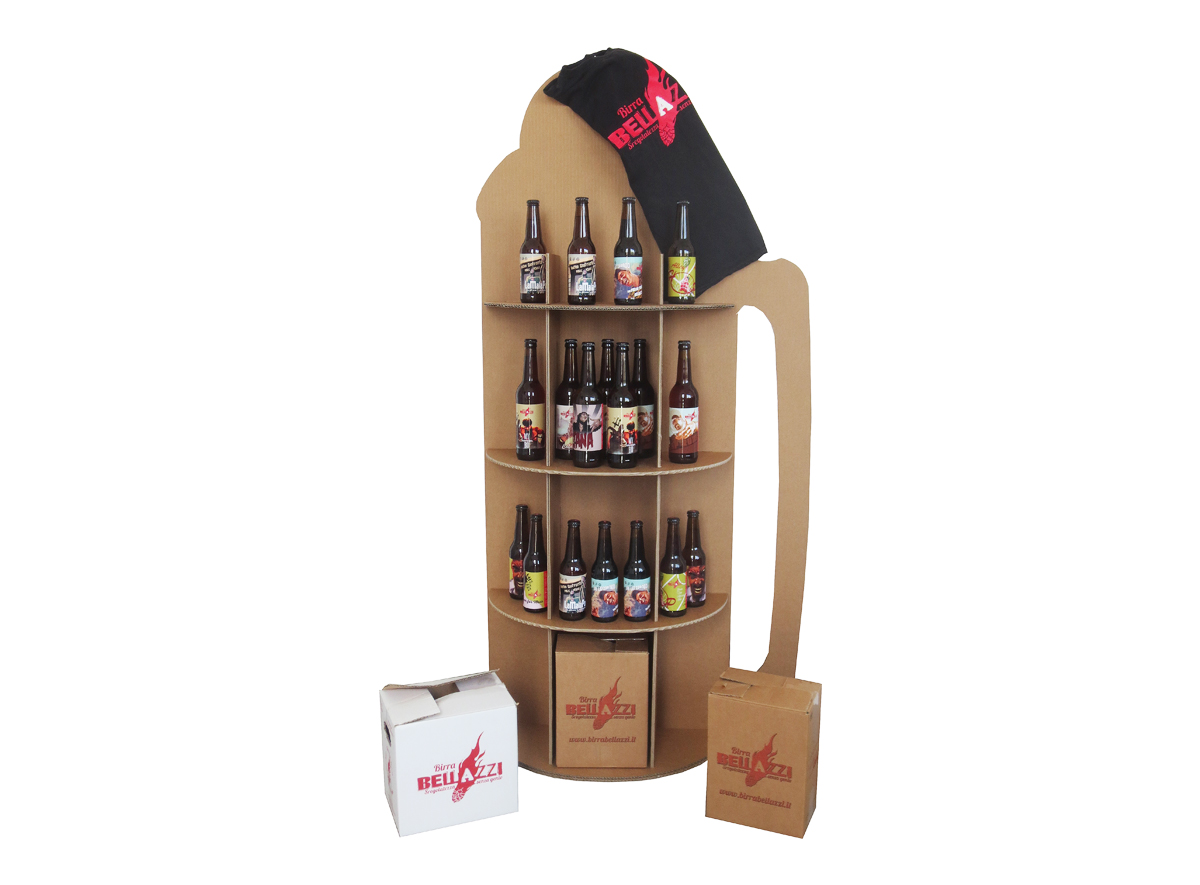 CUSTOM DESIGN DISPLAY STANDS
Custom design display stands are conceived to meet special and innovative needs.
Customized display stands are the ideal choice to express the creative force of your brand and be attractive to an increasingly demanding clientele accustomed to receiving advertising input in every place.
Customized cardboard display stands are ideal for your promotion at large retailers, retail outlets, shops, trade fairs or events